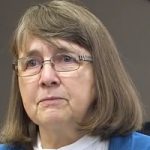 By Joanne Lynn
Within the next few weeks, the U.S. will experience a very large number of deaths from Covid-19. The evidence is now plain that these will mostly be persons over 60 years old, and many will be persons past 80 and persons already living with disabilities and illnesses associated with aging. Every one of us in that group should be making decisions about the desirability of hospitalization and ventilator support, yet no one is talking about making Covid-19 advance care plans. If a person chooses to turn down the hospital setting or the ICU care, whether for spiritual, pragmatic, or altruistic reasons, that person needs to be confident that symptom management for air hunger will be available. And our funeral homes, crematoria, and cemeteries need to be ready. Furthermore, separate from all those issues, the nation needs to be developing serologic testing for immunity, so we can tell who is immune and therefore able to return to work and visiting without the risk of infection from or spread of this virus.
Why are we not thinking ahead and preparing for these issues? This is the same problem we had in January, when it was already clear that this virus was so contagious that it would circle the globe. We are already way behind in dealing with today's issues. Rather than being in the same position on near-future issues, we could deliberately get out ahead on these.
Every nursing home and assisted living facility should immediately move to get advance care plans for nearly all of their residents. These plans should be specific to the threat of Covid-19 in the context of the particular resident's situation. Covid-19 in elderly and seriously ill persons mostly kills by respiratory failure, progressing over a few hours or days from a sensation of breathlessness to air hunger and suffocation. Only a minority of elderly persons who are put on ventilators survive to leave the hospital, and most have lost more functional ability from the deconditioning and struggle. Elders already living with eventually fatal illnesses and their families might make decisions to avoid all this and accept that a serious case of Covid-19 is very likely the end of their lives.
But someone has to ask them. Someone has to inform the elderly person or his or her surrogate decisionmakers and help them to understand their situation, and then to document their decisions, especially if they decide to go against the conventional pattern of going to the hospital or using a ventilator. These discussions are difficult, and the clinicians involved may find VitalTalk.com to be helpful. Families might resort to TheConversationProject.org to find the language needed. Leaders on television need to be encouraging these discussions and decisions.
Nursing home and assisted living residents are at particular risk because we really have no way to prevent outbreaks in facilities. This virus has about a 6-day incubation period in which the infected person has no symptoms but is already capable of spreading the virus. Someone is bound to bring the virus into some facilities unknowingly. With so many residents who cannot cooperate fully with isolation due to dementia or delirium, the virus is very likely to spread. So, a focus on advance care planning for residents of nursing homes and assisted living centers is urgent and is also able to be implemented. Still, half of our population of seriously ill or disabled elderly people are not in facilities; they are being cared for at home by family. So, families need to have the same conversations and make these decisions.
One painful aspect of these discussions is that hospitalization and ventilator use may become unavailable to these elderly or ill persons if our facilities become overwhelmed. We don't need to dwell on this aspect, of course, but we do need to acknowledge that a decision to pursue fully aggressive medical treatment depends upon those elements continuing to be available.
In addition, a person whose care plan is to stay on site and not to use the hospital, or who has no option to get hospitalization, needs to be able to rely upon good symptom management for respiratory distress. This requires supplementing oxygen and providing morphine (or another opioid). Many nursing homes and assisted living centers will have had little experience with supporting people dying with respiratory failure as the cause. Hospice and palliative care practitioners will have the needed experience of titrating medication to relieve air hunger while leaving the possibilities open that the person might survive, but they need morphine and personal protective equipment. Even so, they will be stretched to serve suddenly large numbers of infectious people dying of respiratory failure at home and in facilities. These clinicians need to be in the list of high priority providers and their services need to be acknowledged and valued by leadership.
Morticians, funeral directors, crematoria, and cemeteries will need to be prepared for a surge of deaths, including many out of the hospital. Again, leaders should acknowledge and value these services and help to make arrangements for their workforce and supplies.
Finally, we will soon have a substantial number of people who have had their Covid-19 infection and recovered. Nearly all will have rid themselves of the virus within a month. But most will be uncertain as to whether they are immune because they never had a definitive diagnostic test, either because their illness was mild or because the testing was unavailable. Persons who are immune become very valuable to the public. They can return to work, they can visit sick people, they can provide care – indeed, they can be the vanguard of a return toward normal. But they need to know that they are immune, as do their employers, patients, and family members. This calls for development of and deployment of serologic testing, so we can know who is still susceptible and who is immune. We don't yet know how long immunity will last, and the evidence in related viruses is for it waning over a year or two. But in the current year, these people are especially valuable since they cannot be infected and cannot spread the virus (with ordinary hygiene). We need leaders to be calling for development of this testing and making plans for deploying it – perhaps first to health care workers.
The nation is watching the experience in Italy with some horror – but it is over there and not here. We are not actually dealing with the likelihood that some aspects of their experience will be here, in at least some parts of the nation, in the next months. Let's get over our reticence. We will have a great many deaths. Many will be in nursing homes and assisted living centers and most will be among people who are growing old. When a person is likely to die if he or she gets this disease, we should at least be clear as to what treatment the person wants. If the person is dying without ventilator support, he or she should have treatment to prevent feeling suffocation. Bodies should be able to be removed and buried or cremated promptly. And we should be ready to test for immunity within the next month.
These things are foreseeable. It's time for leaders to talk and to put plans in place. Let's get ahead of this pandemic on these issues.