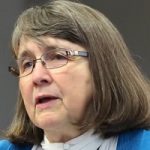 Joanne Lynn, MD, MA, MS
March 28, 2020
Note: this post is aimed to help people leading or working in nursing homes, and regional planners. If you are someone who is worried about your relative in a nursing home, you may find this a bit overwhelming, and you'd certainly need to do some translation. Also, this is the informed opinion of one geriatric and palliative care physician. Undoubtedly, this can be improved. If you see an improvement, please let us know at [email protected]. As with all of our materials, this is published with a Creative Commons Attribution-NonCommercial 4.0 license. In short, feel free to re-use this in any way you like, just give us an attribution and say whether you modified it. We would appreciate your letting us know how you use it.
Nursing homes are being held to an impossible standard – as if they could prevent outbreaks in these settings. CMS cited the nursing home in Kirkland for three "immediate jeopardy" deficiencies and threatened them with closure, and one of the deficiencies was failure to have a back-up physician! How many nursing homes are going to have a reliable back-up physician in a pandemic?!
Below is the outline I've put together to help guide the thinking of staff and leadership in nursing homes. The fundamental claim, beyond all the details below, is that the country desperately needs nursing homes to step up and provide care for a LOT of people who will die in this pandemic.
Nursing homes have no way to avoid outbreaks – they can reduce the risk and increase the likelihood of delay, but it still is a roulette. Unless we get an effective vaccine or treatment, eventually almost every facility will have their crisis. More than 20% of their residents will die and another 20% or more will be much less functional for having been so sick. During the peak of the pandemic, many will be unable to be transferred to hospitals. This is not the result of inattention in the nursing homes – it's the combination of the behavior of this virus and congregate living of very disabled elders.
Hospitals and planners need to value these facilities and include them in the decision-making. The solution is not generally to send out surveyors to enforce infection control; it is to get masks and other PPE – and morphine – to nursing homes. It's to encourage calls for help, rather than issuing penalties for situations that are built into the way we've structured nursing home care. Similar issues affect assisted living, home care, and hospice.
I know this is tough stuff. I know it is hard to say, and harder to implement. But it is the nursing homes, home care, hospices, and assisted living that shortly will become the sites of a great deal of serious illness and death, as the hospitals fill up and overflow. Others in the health care system and the government would do well to help nursing homes to do their generally quite unfamiliar job, since they won't have the option to opt out.
1. There will be serious outbreaks in (many, perhaps most) nursing homes
The virus has a 5-day average incubation period and is infectious during that time – before any symptoms
Many people (especially younger people) have no symptoms at all – and still are infectious
Nursing homes cannot always completely isolate residents, at least not for months
Nursing home staff must each provide care for multiple residents
Nursing home staff are not being given protective equipment for each contact with a resident (or for any!) – and some residents can't tolerate protective equipment on themselves or their caregivers
The swab test has a substantial false negative rate – 37% in the one reported study – so a negative test might be misleading
The case fatality rate in nursing homes is upwards of 20%, and those who survive a serious case will often be more impaired afterwards
2. Since all nursing home residents are at substantial risk, we should know what they would want to happen if they got a bad case
A bad case gets very bad over a few hours or a couple of days – not much time to make decisions
Many of our residents (or their surrogate decision-makers, usually family) would look at their odds of surviving hospitalization and ventilator support and realize that this would be an undesirable way to come to the end of life and would prefer to stay on-site, where things are familiar – and to have hospice-type care. Some might even be aware of the limitations of hospital beds and ventilators and altruistically want to leave those resources to younger people.
But nursing home staff can't count on being able to lay this out when the person is becoming very sick, and staff might not be able to find their surrogate decision-makers quickly – so nursing homes need to get decisions made in advance and know which residents would not want a transfer.
This requires that we carry out a substantial number of sensitive discussions quickly – this week, or as soon as possible. Initial experience shows that capable residents and the surrogates of cognitively disabled residents are remarkably open to this discussion at this time – they have usually been thinking about it.
And our hospitals may well become so overwhelmed that they cannot accept transfers, in which case the nursing home is going to have to do the best it can to support the person's life and to ease their suffering.
3. How to discuss resident-centered preferences in advance of illness, in the context of Covid-19
Emphasize that you (the person seeking to clarify preferences) are trying to be sure that everything is done in the way that the resident wants (or would want, if talking to a surrogate)
Check on what the resident (or surrogate) already knows about the situation and how it applies to them
Offer to fill in gaps in knowledge
Ask if the person already has a decision in mind – and if so, assess whether it is reasonably well-informed and get that documented
If the person is conflicted, ask them to tell you more about what considerations are in their mind and document those, and come back a day or two later and ask if they have given it more thought and offer to hear what they are considering.
This conversation may be done with a religious counselor or a social worker – and it can be done over the telephone or over an audio-video connection like Skype or Zoom (now that using these platforms does not violate HIPAA requirements)
There are some good suggestions on how to phrase your conversation at:
4. Treatment of a very seriously ill person with respiratory failure
Obviously, a very sick person with respiratory failure will need oxygen, so each nursing home needs to have enough ways to get oxygen to our residents. Nursing homes may need to try to stock up on oxygen concentrators, tanks, tubing, and masks.
Air hunger is the most severe symptom these residents are likely to have, and the treatment for that is morphine (or equivalent of another opioid medication).
For most people, there is a dose of morphine that allows the patient to relax and still to have enough oxygenation to survive and maybe to recover. Sometimes the pneumonia is so severe that the only way to stop overwhelming suffering is to be deeply sedated, and nearly all patients in that situation will die. The severe suffering of the feeling of suffocation justifies relieving the air hunger with morphine even in these situations.
Morphine can be given in a number of ways – under the tongue, in a suppository, under the skin, as a pill, or as an intravenous drip. The method used will depend upon supplies and the clinical situation.
In most situations, the dose needed will be found by titrating repeated small doses until the patient is reasonably comfortable and then continuing that dose until the patient is better, symptoms worsen, or the patient dies. Testing for improvement may require backing off on the dose for an appropriate interval.
Handling opioid drugs will require the usual cross-checks to prevent diversion.
If it is permitted, it might be wise to be sure that the nursing home has some supplies on hand, or that the pharmacy is keeping a substantial supply on hand.
Many nursing homes will benefit from having the backing of the local hospice or hospices, whose physicians and nurses will usually have more experience. Some might set up a consulting line to check on next steps. Some might set up rapid enrollment into a formal hospice program. In general, nursing homes would do well to consult with their hospice(s) in advance of any outbreak and settle on a plan.
Under the law, opioids left at the time of a patient's death must be wasted and documented as wasted. In the context of this pandemic, the nursing home may want to delay any wasting of such a valuable resource and instead provide for locking up any remaining supplies or asking their physician or hospice to manage this off-site. There are efforts being made to regularize this practice during the pandemic.
5. Removal of the bodies of residents who have died
The nursing home would do well to talk with the major funeral homes and crematoria in the area to be sure that they are staffing up and stocking up, and that they understand the urgency of removing the body promptly
The usual requirements for notifying the coroner, getting death certificates signed, and managing the grieving family may need to be reconsidered during this epidemic. The nursing home will need to stay abreast of any changes and to reconsider their own practices
6. Serologic tests for immunity
Within a few weeks, tests for immunity to Covid-19 virus should begin to become available.
IF a person is immune and if the person is not still shedding the virus (takes about 2 weeks after onset of the disease, but can go longer, up to a month) as documented by a diagnostic test – that person is no longer a target of the virus nor a person who can spread the disease (with ordinary good hygiene)
If a nursing home can get those tests for its staff, you can tell which of the staff are already immune, and those staff can probably work with Covid-19 patients without risk to themselves.
Likewise, the nursing home could tell what family members can visit and what current and future residents are safe from this virus.
Guidance on this testing is likely to appear within a few weeks.
7. Engagement in the regional planning process
Nursing homes must be "at the table" when disaster planning is underway. A region may need to designate some facilities for all Covid-19 residents, perhaps because they had an outbreak and now have mostly immune staff and residents. Some regions may call on nursing homes to take in sick and disabled elders from the community, beyond their typical bed capacity, in order to help elders who are sick and live alone or who have lost their caregiver.
In order to be "at the table," nursing home organizations or ad hoc coalitions might support one or two representatives who are knowledgeable and able to communicate to all affected facilities.