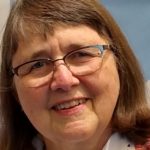 By Joanne Lynn
May 7, 2019
CMMI has announced that they will soon call for proposals for a bevy of new payment models, aiming to reduce hospitalization without harming quality by allowing a great deal of flexibility by practicing primary care clinicians for Part A and Part B services in Medicare and by allowing contracting for services for larger groups of beneficiaries. Effectively, CMMI is offering practitioners and other stakeholders a group of models that blend capitation and fee-for-service, with payments generally depending upon lowering hospital use, meeting quality standards, and making certain continuity services available (e.g., 24/7 on-call with the record and electronic records with interoperability). While many of the details are not yet clear, I believe that these models could offer some important opportunities for moving toward optimal care for elders living with serious illnesses and disabilities.
The publications so far have not really dealt with long-term care, supportive services in the community, or integration with Medicaid. But they also have not made these things any more difficult.
As a very brief overview, CMMI is offering two groups of models: Primary Care First and Direct Contracting. This table summarizes what I've been able to learn as to the characteristics of the proposed models. All models appear to require having some experience with value-based payments, having certified electronic records with interoperability and connection to the local HIE – and providing primary care. From one perspective, Primary Care First is a successor and spread of CPC+, and Direct Contracting is a successor and spread of NextGen ACOs. More information can be found on these URLs:
https://innovation.cms.gov/initiatives/primary-care-first-model-options/
https://innovation.cms.gov/initiatives/direct-provider-contracting/
And here is an introductory table.
Note that practices now participating in CPC+ cannot join Primary Care First until 2021. The areas where Primary Care First will be allowed in 2020 are these:
Alaska (statewide), Arkansas (statewide), California (statewide), Colorado (statewide), Delaware (statewide), Florida (statewide), Greater Buffalo region (New York), Greater Kansas City region (Kansas and Missouri), Greater Philadelphia region (Pennsylvania), Hawaii (statewide), Louisiana (statewide), Maine (statewide), Massachusetts (statewide), Michigan (statewide), Montana (statewide), Nebraska (statewide), New Hampshire (statewide), New Jersey (statewide), North Dakota (statewide), North Hudson-Capital region (New York), Ohio and Northern Kentucky region (statewide in Ohio and partial state in Kentucky), Oklahoma (statewide), Oregon (statewide), Rhode Island (statewide), Tennessee (statewide), and Virginia (statewide).
The RFI for the Geographic Direct Contracting Model is at https://innovation.cms.gov/Files/x/dc-geographicpbp-rfi.pdf DATES: Comment Date: To be assured consideration, comments must be received by Thursday, May 23, 2019 at 11:59 pm EST. ADDRESSES: Comments should be submitted electronically to [email protected].
There are dozens of ways to implement these, and I hope that CMMI will allow diversity and will be clever in the evaluations, aiming to harvest insight and wisdom as well as comparisons with past performance and unaffected beneficiaries. However, if they allow contractors to put together the geographic and the serious illness endeavor, we could have a model that would fit the seriously disabled or slowly dying elder well. We could have communities with exemplary performance within a few years, and tremendous experience to build upon.
I would very much like to know whether you, the reader, are in a position to encourage potential sites to be ready to submit a letter of intent soon after the RFPs come out in June (for all except the Geographic Direct Contracting). If you are interested in shaping the RFP for Geographic Direct Contracting, the deadline for comments is May 23, 2019. If our coordinating information is useful to you or a colleague, please be in touch with us at [email protected]. We aim to put together communications as appropriate in order to accumulate best practice ideas concerning eldercare and to devise approaches that might allow optimization of local care systems quickly! We are happy to help any organization focusing on elders who are living with frailty, disabilities, and illnesses that need long-term supports and services and generally are eventually contributing to the end of life.