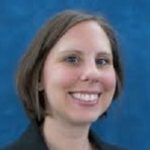 By Anne Montgomery, Sarah Slocum and Christine Stanik
What do you need to know in order to remain in your own home as the years advance? Where can you turn for good, reliable services in a costly, chaotic, constantly shifting health care system? One possible answer is PACE (the Program of All-inclusive Care for the Elderly) program. PACE is widely acknowledged to be the "gold standard" of comprehensive geriatric care – which is not just medical care, but also long-term services and supports (LTSS).
But PACE is not yet available in 19 states, and currently has limited capacity, serving about 45,000 beneficiaries (almost entirely elderly persons who are enrolled in both Medicare and Medicaid). Beyond the dually-eligible population, how can we expand PACE to a burgeoning population of Medicare-only beneficiaries, many of whom need some LTSS, and who would very much like to avoid spending down to Medicaid level?
Medicare Advantage
One area of likely growth for PACE is to partner with Medicare Advantage (MA) managed care plans. Recently, the Centers for Medicare and Medicaid Services (CMS) published guidance allowing MA plans to expand the range of supplemental benefits they may wish to offer to include a range of LTSS. MA plans could contract with PACE (or another service organization), to furnish PACE Center attendance and transportation to and from home; meals; and other services to help enrollees avoid hospitalization, emergency department visits, and maintain stability even during periods of decline. For working family caregivers, PACE can be a huge help, serving as a source of reliable respite. And increasingly, evidence is accumulating that such arrangements can reduce in-patient hospitalization and ED costs, and delay or prevent long-stay placement in nursing homes.
To serve current community needs and prepare for larger offerings through MA contracting, some PACE organizations provide services to non-PACE enrollees as a private pay offering. PACE plans have varying levels of experience providing a la carte or service packages to non-PACE enrollees. At the Program to Improve Eldercare, we are developing policy pathways and practical tools to help PACE organizations and MA plans prepare to work together to better serve frail elders. First we need to address the daunting Part D affordability barrier that faces Medicare beneficiaries wishing to enroll in PACE that Sonja Love Felton described in a previous blog. Fortunately, CMS is aware of the problem, and may be open to a system-wide solution. We invite you to encourage them (contact us for guidance at [email protected]).
Medicaid
Another set of challenges to accessing PACE for some Medicare beneficiaries is that they lack the personal resources to pay out of pocket for LTSS. Many in this group have just slightly more income than their state's Medicaid income eligibility threshold permits. If their monthly medical expenses are high, and this can be documented, some of these beneficiaries can take advantage of the so-called "medically needy spend down" option 33 states have. However, in most states, this option requires a large monthly deductible leaving only small amount of income (as low as $400 per month in some states) to pay for all living expenses. The rest face the "Medicaid cliff" –with an absolute cut off level, usually 300% of the SSI limit, which is $2250 in 2018 and cannot qualify for Medicaid if they are one dollar over the limit. The predictable result is that many families wind up impoverishing themselves to gain access to LTSS – which may only be available in the highest-cost setting – a nursing home. To solve these dilemmas, the Program to Improve Eldercare is working with Medicaid experts to identify practical, workable policy solutions that can be readily implemented, and which can make PACE LTSS services available to many more Medicare beneficiaries. States will ultimately save Medicaid dollars and avoid premature nursing home placement by allowing people to avail themselves instead of lower cost PACE services.
In the course of analyzing these challenges, we have been speaking with Michigan families who generously agreed to tell us their stories. Michigan is a state with an absolute cut-off for Medicaid – if your income is more than $2250 per month, you cannot qualify, even if your medical costs and personal care needs alone are $3000 per month. We relied on family caregivers to speak for elders they are supporting. They provided us insights into what happens to families who find PACE attractive, but who do not qualify for Medicaid and do not think they can afford to pay for long-term services and supports (LTSS) out of pocket. To protect the privacy of those interviewed, we have changed the names below, and details from several individuals are combined in the two composite narratives.
Tom's Story
We spoke with Tom less than six months after he had contacted PACE on behalf of his octogenarian mother. Because she was becoming increasingly frail and unable to live on her own, Tom moved his mother into his own home. Not yet at retirement age, he soon realized that the demands of caring for her were at odds with a job that kept him away from home for up to 10 hours a day. Tom called PACE to express concern for his mother's safety when she was home alone, noting that her physical condition was likely to degenerate over time due to several worsening health conditions.
Although Tom and the PACE program concurred that enrolling his mother would be the right solution to an otherwise hazardous situation, the cost of PACE, more than $4000 per month, put it beyond their reach. This left Tom to piece together services as best he could. However, eventually his mother had a fall when he was away from home, breaking her hip. At the time of the follow-up interview, she was convalescing in a nursing home, and Tom was desperately trying to find a better alternative. He was deeply concerned that a lack of adequate rehabilitation at the facility was preventing his mother from regaining her mobility. Although he did not have a plan to keep her safe if she returned home, Tom was exploring options to try to bring his mother home and also obtain therapy that could help her regain strength and the ability to walk. Overall, from a family caregiver's perspective, the options presented had gone from hazardous to punishing – reliable, ongoing supportive services in a safe environment that would have made both of their lives much better were simply unavailable, because they fell between having a bit too much income for Medicaid, but not enough to pay for PACE.
Sheila's Story
We spoke with Sheila a couple of months after she had contacted PACE on behalf of her elderly father. After the death of her mother, Sheila became concerned about her father's social isolation and depression. Declines in physical health and the beginning signs of cognitive impairment were limiting his ability to venture out on his own to see friends and attend medical appointments. Sheila believed the PACE program would be ideal for her father, given that the PACE Center could provide an easy way to access the social interaction he sorely needed, and his medical care would be managed and monitored, alleviating worries about making and tracking various appointments for medical services that created burdens both for him and for her.
Unfortunately, her father's small pension made Sheila's father ineligible for Medicaid — without providing enough money to pay the out-of-pocket monthly PACE fee. Given the difficulty of caring for her father's health needs, and growing concern for his acute loneliness, Shelia made the decision to buy a larger home that would allow her father to live with her family. Unfortunately, this did not work out as well as she had hoped, in part because she and her husband had full-time jobs, and had difficulties transporting her father to various medical appointments that were always scheduled during business hours.
Sheila was also concerned about her father spending most of his days alone. He still drove his own car, but was starting to show signs of forgetting even the most familiar of routes, and she suspected he would soon be unable to drive at all. Sheila was highly motivated to do all she could to help her father maintain a good quality of life in his final years and reported that the PACE Center continued to be the most attractive option for both medical services management and for social interaction. At the time of our last call, she had begun looking into the feasibility of having her father's pension reduced in order to try to qualify him for Medicaid, so she could enroll him in PACE.
Reflections and Next Steps
Tom and Sheila were both doing their best to care for parents who had reached advanced old age. Both parents worked all of their adult lives and had accumulated some resources for retirement, and the comprehensive care model of PACE was a terrific solution for addressing several concerns. PACE was by far the option – but under current rules, it was beyond their financial means, and no other set of services was adequate or available.
These stories show why we are working on advancing flexibility in PACE, both in Medicare and Medicaid. PACE is well-positioned to serve many more people in a long-lived society if we can get policymakers to agree to implement commonsense solutions that remove current barriers. We hope you will join us in the endeavor, and if you want more information about PACE innovations, please contact us at [email protected].