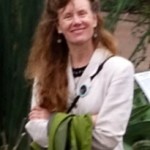 Altarum Senior Policy Analyst, Anne Montgomer, is a visiting fellow of the National Academy of Social Insurance. She recently wrote, Getting the Treatment You Want: Is Anyone Listening?, which describes the challenges and opportunities individuals and their families face in the healthcare system when they try to secure the care they want during advanced illness and at the end of life. Montgomery explores recent policy developments and calls for honest conversations among patients, providers, and family members as well as between policymakers and stakeholders to ensure that individuals get the care they want–nothing more, nothing less.
Production of the brief was supported by Compassion & Choices, the Elder Justice Coalition and the Consumer Coalition for Quality Health Care as supporters of a broad based Campaign to End Unwanted Medical Treatment.
Congratulations, Anne, on a job well done!
key words: elder care, overtreatment, advanced illness, NASI