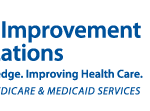 As part of its ongoing series on reducing readmissions, the Integrating Care for Communities project from the Colorado Foundation for Medical Care, hosts a webinar on Thursday, August 8, at 3 ET. Details about the program can be found here, with information provided by CFMC.
During this session we will hear from ARC – Avoiding Readmissions through Collaboration, California – Community-Based Care Transitions Program (CCTP) Awardee
Learning Objectives 
Participants will:
– Identify the structure and tactics used by the collaborative to drive readmission reduction in participating hospitals
– Trace the collaborative's efforts to develop a Patient Advisory Council
– Examine how to develop and deploy a successful relationship between a hospital and their SNFs to optimize care transitions
Presented by: 

Cheryl Reinking, RN, MS, Interim Chief Nursing Officer, El Camino Hospital 
Cheryl Reinking, RN, MS has served 25 years at El Camino Hospital in progressive nursing leadership roles, her most recent being as Interim Chief Nursing Officer which she assumed in July 2013. Cheryl has led a number of hospital-wide initiatives and was key to the hospital's implementation of the nationally recognized Nurses Improving Care for Healthsystem Elders (NICHE) program, which was designed to create increased patient-centric care for hospitalized older patients. She developed the hospital's site-specific program.

Pat Teske, RN, MHA, Cynosure Health 
Pat Teske, RN, MHA is the implementation officer for Cynosure Health. In her role she strives to implement the company's vision through strategic planning and execution of projects on time and within budget that yield successful outcomes. Previously she held the position of vice president of Quality Improvement and Care Management for Catholic Healthcare West, Pasadena, CA where she lead the regions: chief nursing officers, quality directors, case managers and medical staff directors to accomplish their annual goals. As an independent contractor Pat supported BEACON, the Bay Area Patient Safety Collaborative, as well as other state and local collaboratives.  She is currently leading the Avoid Readmissions through Collaboration (ARC) effort in CA and working nationally with HRET on the Partnership for Patients HEN. A requested public speaker at national, state and local conferences, including; IHI, NPSF and TJC Ms. Teske has developed and offered numerous educational programs designed to support performance improvement and system reliability. Pat received her MHA from the University of LaVern and her BS in Nursing from the University of Virginia.

Lisa Ehle, MPH, Program Manager, Cynosure Health 
Lisa Ehle, MPH is a Program Manager at Cynosure Health and currently oversees the Avoid Readmissions Through Collaboration (ARC) program and the ARC Patient Advisory Council. Before joining Cynosure Health, Lisa served as the State Director of Program Services with the March of Dimes Massachusetts Chapter where she co-founded the MA Perinatal Quality Collaborative and directed a Program Services Committee charged with addressing the perinatal needs of the state.  She has been an advocate for maternal and child health issues including preterm birth prevention, routine HIV screening, smoking cessation, and improving hospital discharge practices.  Lisa has worked at the state level for the MA Department for Public Health creating policies and guidelines for infectious disease prevention and screening programs. Lisa received her Bachelor of Science in Physical and Psychiatric Rehabilitation Counseling from Boston University, Sargent College and a Masters of Public Health from Boston University School of Public Health specializing in Social and Behavioral Sciences.

Event: Care Transitions Learning Session webinar
Date:  August 8, 2013
Time:  3:00 PM – 4:00 PM ET
Teleconference: 866-639-0744  (No pass code needed)
https://qualitynet.webex.com
Meeting Password: community
Please join us 15 minutes prior to the presentation to ensure the automatic system set-up has been properly established.
Attendee Instructions:
1) Click or Copy and Paste this to your web browser:  https://qualitynet.webex.com
2) Locate the event you wish to join
3) Click on Join Now (located to the right of the event title)
4) Enter your name and email address as prompted
5) Enter the password: community
6) Dial in to the teleconference. The number is 866-639-0744 or 678-302-3564. The access code is none.
If you have any questions or problems accessing the meeting, please call the Buccaneer WebEx Helpline at 540-347-7400 x390
Presentation slides will be posted prior to the call at http://www.cfmc.org/integratingcare/learning_sessions.htm .
key words:  readmissions, rehospitalizations, care transitions, quality improvement organizations, CMS, CFMC